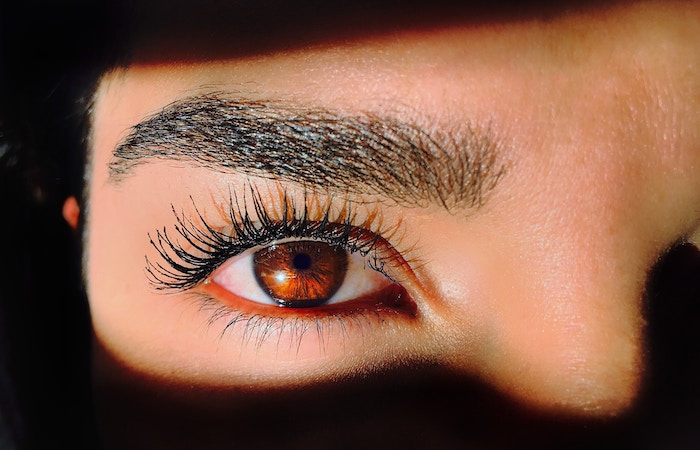 Special effect contact lenses—including black contact lenses, Halloween contact lenses and other "crazy" lenses—are extremely popular around Halloween. They add that extra creative edge that can help your costume stand out from the rest of ghouls and goblins at the party during All Hallows Eve. 
However, like conventional contacts, the risk of getting an eye infection such as a corneal ulcer or microbial keratitis increases due to contaminated, poorly fitted or improperly worn contacts.
This Halloween, follow these key safety tips when wearing special effect prescription halloween contact lenses.
#1: Get a contact lens exam
Even if you don't need your vision corrected, you should visit an eye care practitioner to get a contact lens fitting and prescription. Halloween contact lenses require a valid contact lens prescription from your nearby eye doctor, no matter if you're going out on the town for one night with your set of wild eyes or cat eyes.
#2: Buy from an eyewear retailer that requires a prescription
Buy your special effect halloween contact lenses from a licensed eye care professional or store that requires a prescription. You should never buy contact lenses from an unlicensed vendor, like costume shops or party stores, that doesn't require a prescription. Buying your contacts at these types of locations can greatly increase your risk of developing a serious eye disorder. 
#3. Clean them properly
When you're given a prescription for contact lenses, your eye care professional will give you instructions on how to put them on and care for them. These instructions are very important and should be followed to the T. Afterwards, make sure to visit an eye doctor near you for routine eye exams to keep your eye health in top shape.
#4. No sharing allowed
 Just because you think your friend's green cat-eye contact lenses would look great with your costume doesn't mean you should borrow them. Never share your contact lenses! Swapping contact lenses can spread hazardous bacteria that may result in serious eye health problems, including blindness.
#5. Wear them for one night only
Most special effect halloween colored contact lenses are only FDA approved to be worn for one night and should not be worn while sleeping. Take them off when you take off your costume before going to bed.
#6. Watch out for symptoms
If you notice any eye redness, swelling, itchiness and/or pain in and around your eyes, remove your contacts immediately and contact your eye doctor as soon as you can. These can be the first signs of a potentially blinding condition. 
Are Halloween Contact Lenses Safe?
Yes, halloween contact lenses are safe to wear, but only when they are properly prescribed and cared for. Consult a licensed optometrist near you for proper lens use and care.
Can I Wear Halloween Contacts over Prescription Contacts?
If you are wondering if colored contacts can be worn over prescription contacts, the answer is no. Contact lenses are not manufactured for layering and can lead to serious eye infections and can cause severe damage to your eyes. You only have one pair of eyes. It's not worth the risk. 
In conclusion: No, you cannot wear colored contacts over prescription contacts.
Call To Schedule An Appointment For Halloween Contact Lenses In Jacksonville
It's fun to change your eye color this time of the year to match the theme of your costume. If you're planning on getting prescription halloween contact lenses in Jacksonville this Halloween call VAL-Uvision today!
Leave a reply