Your Optometrist in Jacksonville, Florida
Call and book your appointment today!
904-721-7700 (Regency Park)
904-730-2299 (Mandarin)
With over 46 years of experience, VAL-Uvision is one of the leading eye and vision care providers in the Duval County area.
With 2 optometry offices in the Jacksonville area, our optometry staff will continue to provide the Jacksonville community with the personalized, quality eye care they need, at price they can afford.
We offer a full range of vision care services for patients of all ages, including: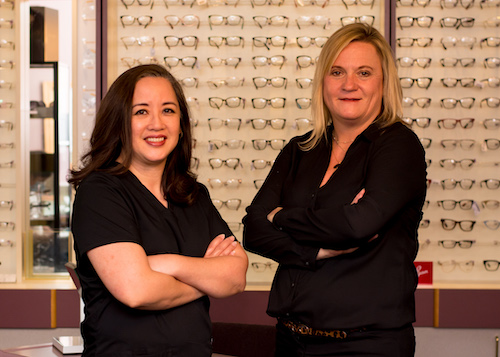 When it comes to eye care, we believe in always providing the highest level of quality in our services and products. In order to exceed all of our patient's expectations and needs, our staff shares one common goal: to make each patient feel important and never as just another name on our charts. This is possible since each location is locally owned and operated.
At VAL-Uvision, our company is owned by Jacksonville eye doctors, not a corporation, allowing patients to receive the highest level of eye care, products and service at the most competitive market prices.
Contact us today to schedule an eye exam in Jacksonville today!
904-721-7700 (Regency Park)
904-730-2299 (Mandarin)
---
Quality Jacksonville Eye Exams for Men, Women & Children
If you need an eye exam, VAL-Uvision is here for you and your family. We provide comprehensive vision screenings and examinations for patients of all ages — from young children to senior citizens.
These exams include preventative screening to detect any problems with a patient's eyes or vision and provide immediate treatment as soon as possible. By diagnosing eye and vision conditions early on, our Jacksonville optometrist is able to provide treatment options and, in many cases, restore vision or prevent vision loss.
---
Contact Lenses
At VAL-Uvision, we strive to meet all of your contact lens needs. We offer a full array of contacts to fit your individual vision and lifestyle such as disposable lenses, daily wear, rigid gas-permeable lenses (RGP) and more. Specialized contact lenses are also available for patients with special eye conditions, such as astigmatism, dry eyes, and other eye problems.
Some of the brands we carry include Alcon Air Optix, Cooper, Acuvue, Bausch and Lomb and much more. After a comprehensive eye and vision evaluation, our Jacksonville eye doctor will discuss the variety of contact lens options with you to select the type that best fits your vision needs.
---
Eyeglasses, Sunglasses, Lenses & Frames
VAL-Uvision has a full line of prescription eyewear for the whole family. Whether you are looking for designer sunglasses or discount eyeglasses in Jacksonville, we've got you covered. We carry the latest designer brands in the market, such as Gucci, Versace, Ray-Ban, OP, Nike and more.
Our experienced optical staff is happy to work with you in selecting the right glasses, lenses and frames that complement your style. Our optometry professionals work closely with you to select the right eyewear to fit your budget and vision needs.