Men's Eyeglasses in Jacksonville, FL
When it comes to finding the best men's eyeglasses in Jacksonville, FL, VAL-Uvision is your best choice. We offer a large selection of the most sought after eyeglasses near you in the Jax area. Your glasses say a lot about you. Be sure your men's eyeglasses make the right statement.
When you work with our team, you'll have access to a wide selection of prescription eyeglass frames for men. If you are searching for "same day glasses near me," our Regency location can help with that! We offer products right for all ages in a variety of styles, patterns, and colors. We're confident you'll find exactly what you need when you visit us.
Stylish Jacksonville Glasses for Men in All Styles
When you shop with us in Jacksonville, glasses for men are available in virtually all styles you are looking for. We take pride in offering something to fit just about any need. Talk to us about what's right for your specific style. We offer classic, sophisticated glasses that easily allow your features to stand out. Or, you could choose some of our fabulous trendy pieces that will help you to stand out. For something even more special, check out our large selection of vintage eyeglasses. Make a statement and love every minute of it.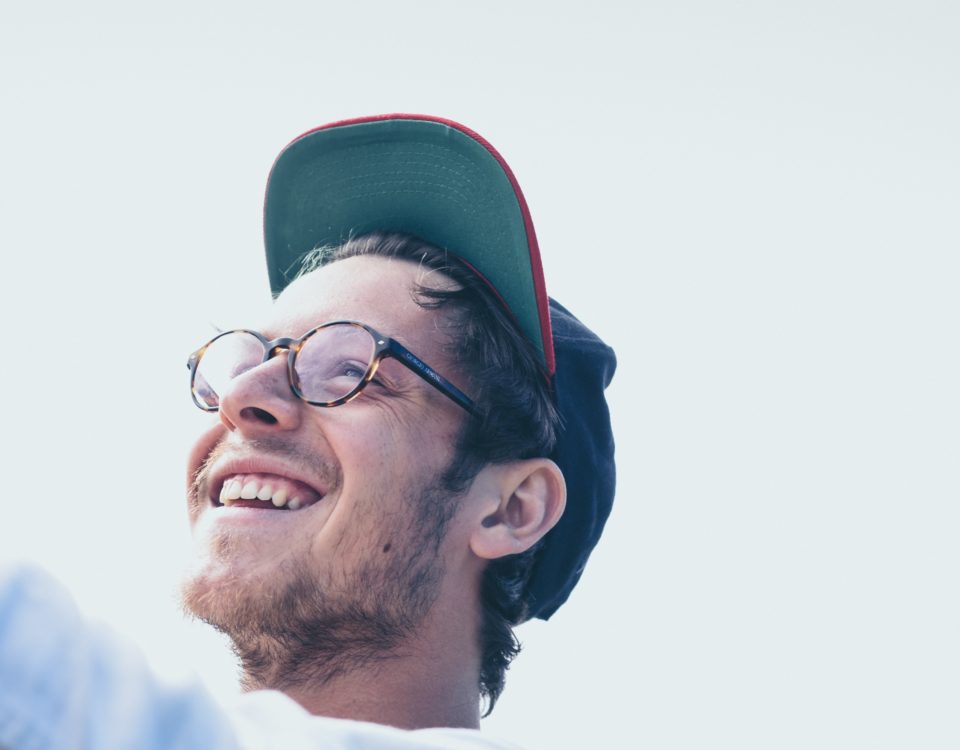 Are you not sure which men's eyeglasses are right for your specific needs? We can help! Ask us to help you find the best glasses based on your face shape. We offer a large selection of products for most face shapes including:
Round Faces – If you have a round face, you have fuller cheeks and a rounded chin. Your face is also about equal length and width. With this face shape, you'll benefit from glasses that are wider. Choose those with strong details that stand out such as bold colors or a thicker frame.
Square Faces – Here, your jawline is very prominent, sometimes the most prominent feature of your face. You also have angular features and a wider forehead. Square face men's glasses should be rounded in most cases. Choose thinner frames and less dominant colors since your features stand out so well.
Oval Faces – The oval face is more balanced with high cheekbones. The chin tends to be a bit narrower than the forehead. For those with an oval face, bolder shapes and colors are great. Since your features are more muted, choose glasses with interesting textures or colors and a size that keeps your face balanced and even.
Heart-shaped Faces – You have a more pointed chin and a broad forehead and your cheekbones are higher. For this face shape, you might benefit from glasses with a wider frame along the top, such as those that are squared off. Choose lighter colors, but do select those with interesting shapes and details.
Variety of Frame Shapes Available For Men Of All Ages
At VAL-Uvision, we offer a large variety of frames in all shapes. You'll be able to find round, square, and oval frames to fit any of your features. Don't forget to ask us to help you choose the right glasses for your needs.
A Large Selection of the Men's Eyeglass Brands In Jacksonville You Want
Whether you are looking for an inexpensive pair of glasses or you want the top-of-the-line brand, we have them available to you. We take pride in always offering the latest products to fit just about any need. Talk to our team about which brands you may like. We offer brands such as:
Scheduling an eye exam or a consultation for men's eyeglasses in Jacksonville, FL is easy to do. Give our team a call and we'll help you to find the time that fits your needs. At VAL-Uvision, you'll find exactly what you need and outstanding service to go along with it. Schedule an appointment today by calling one of our 2 Jacksonville optometry locations!