Eye Care Services in Jacksonville – VAL-Uvision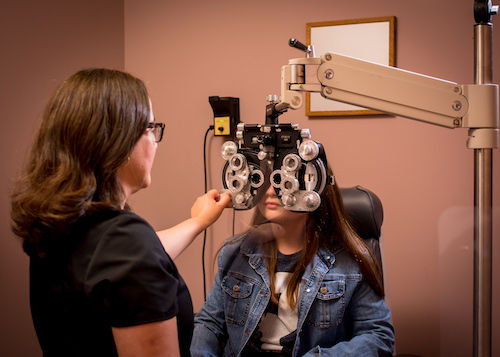 VAL-Uvision offers a complete range of eye care services to meet your specific needs. From child eye exams to treatment for dry eye, we've got your eyes covered. 
Our patients choose VAL-Uvision because our high level of customer service and professionalism extends to each of these areas of service, allowing them to trust VAL-Uvision for all of their eye care and vision needs.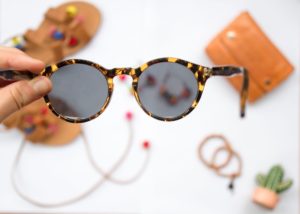 Eye & Vision Exams
We offer eye exams in the Jacksonville area for patients of all ages — from young children to senior citizens. These exams include preventative screening to detect any problems with a patient's eyes or vision and provide immediate treatment as soon as possible. Regular eye exams are essential to maintaining optimal eye and vision health, which is why VAL-Uvision makes it a priority to offer these services from trained and experienced professionals at prices all of our patients can afford.
Contact Lenses
There are many options available in contact lenses today, depending on an individual's vision, lifestyle, and other needs. VAL-Uvision carries a huge array of choices for our patients, including:
– Disposable/Daily Wear Lenses
– Hard to Fit Contacts (e.g., Toric contacts for astigmatism)
– Extended wear lenses (monthly)
– RGP / Gas-permeable lenses, also called "rigid lenses

At VAL-Uvision, we strive to ensure that our patients receive quality care at prices within their reach, regardless of whether or not our patients have insurance. We offer comprehensive services from skilled and knowledgeable professionals to ensure that our patients get the best in eye and vision care.
Prescription Eyewear: Glasses, Frames & Sunglasses
We offer a comprehensive range of prescription eyewear for men, women and children. VAL-Uvision stays current with the latest technology by offering name brand lens designers like Crizal, Transitions, Xperio, and Varilux Progressives. No matter what eyewear your lifestyle requires, you can rest assured that the team at your local VAL-Uvision can supply you with the glasses you need and desire.
Moreover, we have a variety of frame styles to please all lifestyles, whether you are the frugal shopper or the catwalk follower. We pride ourselves in carrying the latest designers like Coach, Gucci and Versace while also offering discount choices to fit any budget. VAL-Uvision has a nice selection of sunglasses to complement your eyewear needs. 
Lenses
VAL-Uvision provides several lens designs for your eyewear needs. From standard lenses to state of the art digital lenses, we can help you. Whether you want standard plastic lenses due to your budget; light-weight, shatter and impact resistant lenses for your kids or active lifestyle; or flatter, thinner, hi index lenses to make your strong prescription look better; we can supply the lenses you need. There are many options to optimize your lenses for your best vision.
Screening & Treatment for Eye Infections/Eye Disease
We provide routine screening and treatment for a wide range of common eye problems including dry eye, glaucoma, red eye, macular degeneration and more.