Your Source for Women's Prescription Sunglasses in Jacksonville, Florida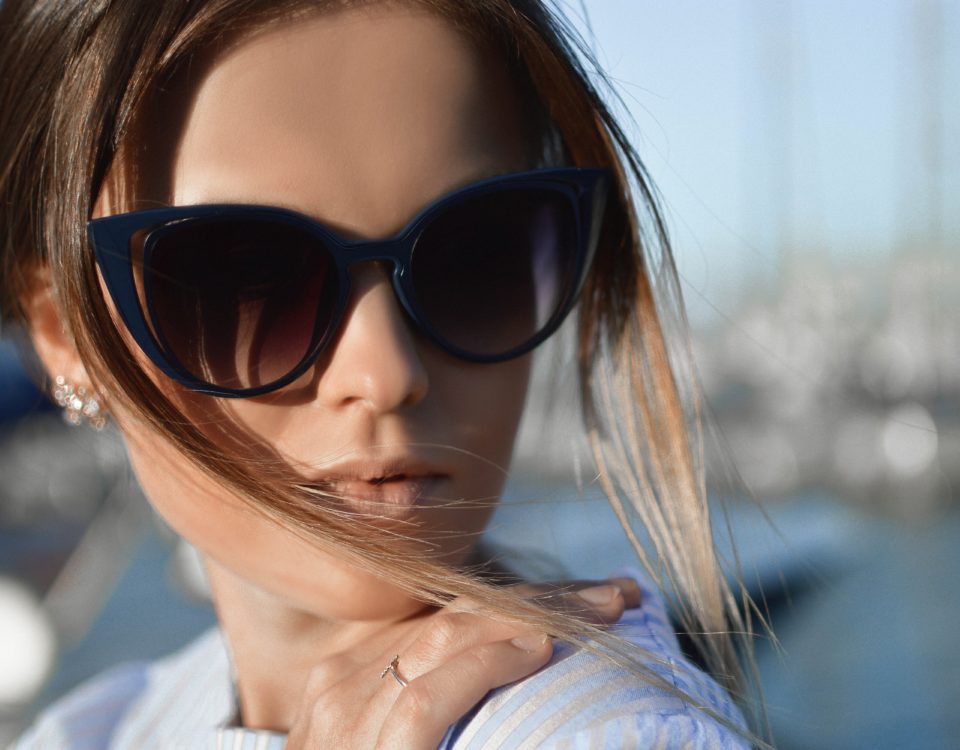 If you are shopping for a new pair of women's prescription sunglasses, VAL-Uvision carries an impressive selection of stylish sunglasses for girls and women of all ages. Whether you are looking for something a little more conservative and traditional or would like to venture out to a fashionable and edgy style, we have the sunglasses you need to express your unique personality. With more than 40 years of experience serving the Jacksonville and surrounding areas, you can always rest assured you are in good hands when you shop with us.
Choosing the Right Prescription Sunglasses for Women
There is no denying the importance of prescription sunglasses for women when it comes to protecting your eye and vision health. Without quality sunglasses, your eyes can become permanently damaged by the sun's harmful UVA and UVB rays. Ultimately, this can lead to ocular conditions such as macular degeneration, cataracts, vision loss, and more. Fortunately, by simply wearing sunglasses that protect against UV rays while you are outdoors, you can take major steps to protecting your eye health.
At VAL-Uvision, we carry sunglasses that not only help you see better, but protect you from the sun and can even be polarized to help reduce glare.
Stylish Frames and Lenses for All Face Shapes
Not sure where to start when it comes to choosing a new pair of women's prescription sunglasses? We recommend considering your face shape. Is your face more round or oval-shaped? If so, then we would probably recommend you try on some sunglass frames that have sharper angles to balance out the rounder features of your face. Cat's eye frames and square frames are both great choices here.
On the other hand, if your face shape means you already have sharper features (such as a strong jaw line), then we might recommend starting with more rounded frames to help balance that out and accentuate your best features. If you have a heart-shaped face, you are in luck! You will look great in just about any sunglass frames you try on.
If you need help determining your face shape or are not sure which frames would best complement your natural face shape, our eye care specialists are more than happy to help and have years of experience in this very thing.
From classic and vintage styles to trendy, futuristic, and unique, we have sunglasses to suit your unique sense of style and personality. And we are always adding new options to our inventory, so be sure to check back regularly to find the style that best suits you!
Budget-Friendly and Designer Frames Available
Whether you are on a tight budget or are looking for a pair of designer sunglasses, we have you covered here at VAL-Uvision. Our goal is to make it easy for people with any budget to find a quality pair of sunglasses at a reasonable price. This is especially important for those shopping for children's glasses, which have a tendency to get lost or broken! With that in mind, we offer a wide range of budget and designer options, as well as every option in between. Some of the more popular designer brands of women's sunglasses we carry include:
We also offer a variety of lens options to suit your needs. From traditional prescription UV lenses to photochromic lenses, which are able to adapt to changing light environments, we have you covered. If you have a unique vision need, we also offer progressive lenses, which can adapt to help you see better at varying distances. Women's polarized sunglasses are another great option for helping to protect your eyes from dangerous glare.
Request Your Appointment Today
In addition to offering eyewear for the entire family, we are also proud to offer optometry services like comprehensive eye and vision exams, hard-to-fit contacts, and even treatment for a number of ocular conditions. Give VAL-Uvision a call today to book your Jacksonville eye appointment to stop by one of our locations to shop our wide selection today!