Women's Eyeglasses in Jacksonville, FL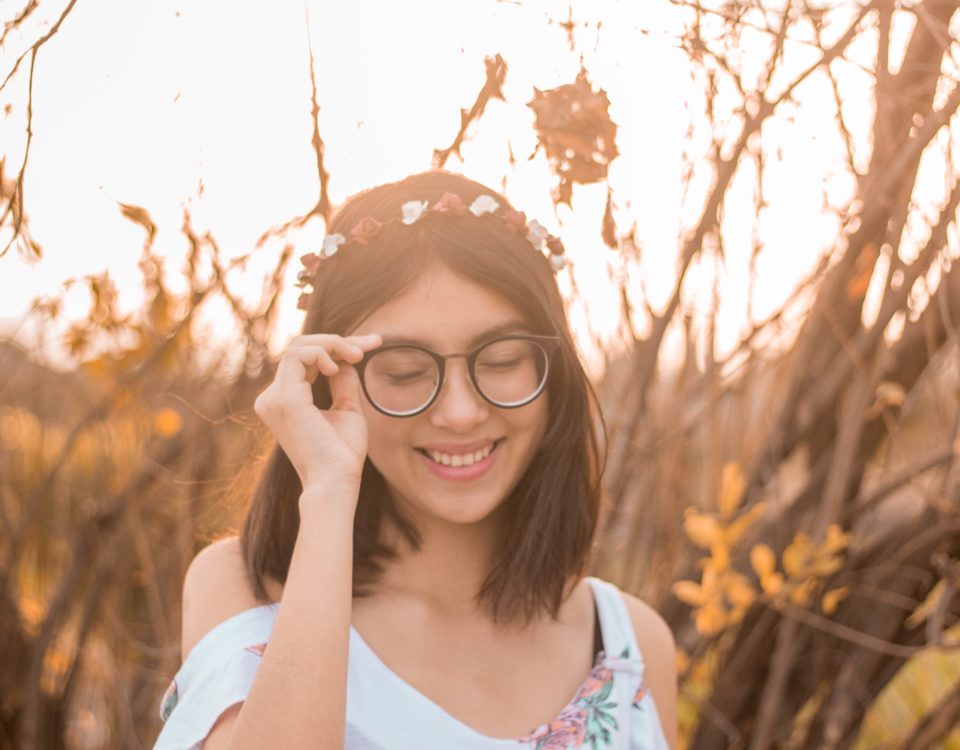 At VAL-Uvision, we want every patient to see and look their very best. We know that your eyewear is more than just a corrective tool; it's also a fashion accessory that completes your everyday look. The best Jacksonville prescription glasses for women will fit them in every way, from their precise head size and refractive error to their face shape, coloring, and personal style. Fortunately, our optometry offices in Jacksonville are also optical centers with a variety of prescription eyeglass frames for women, and our Regency location offers same day glasses near you. Whether you're a sophisticated teenage girl or a grandmother with a sense of humor, we have hundreds of eyewear options to complete your look.
Find Women's Eyeglass Frames that Suit Your Style in Jacksonville
We work hard to keep all the styles you want in stock. Our collection of designer eyewear includes frames for eyeglasses and sunglasses in every style you could imagine, from classic and timeless to avant-garde and high-fashion. Browse throwback vintage frames, such as big cat-eyes and butterfly frames from top designers, to complete your retro aesthetic. Or pick out a handcrafted pair with colorful polka dots to brighten up your daily routine. If you're not sure which style or designer line is right for you, just ask our vision team for recommendations.
Flatter Your Face with Different Eyeglass Shapes
Your glasses occupy a prominent space on your face, so their shape and size will affect the way your own facial features look. At VAL-Uvision, we help women use this to their advantage. The angles, curves, and dimensions of your frames should complement your own features, so we'll start by figuring out your face shape. Some common face shapes include round, square, oblong, and heart-shaped. Our eyeglasses and sunglasses include a variety of sizes and shapes, so our team will help you find the styles that best balance out your features and proportions. For example, if you have angular cheekbones and a square jaw, round lenses will soften your lines and provide pleasing contrast on your face.
Protect Your Eyes with Stylish Women's Prescription Sunglasses
Corrective eyewear also protects your eyes from contaminants and injury. But when you go outside in Florida, you also need eyewear that protects you from UV rays and eye strain associated with bright sunlight. UV damage can cause long-term consequences, so protect your vision and eye health before the sun has its way.
If you don't have sunglasses with UV-resistant, glare-reducing lenses, come to our Jacksonville optometry center to browse designer frames and customize a pair of prescription sunglasses. Most of our frames are also compatible with prescription sunglass lenses, and we carry some of your favorite designer sunglass brands to give you more style and durability options.
Jacksonville Eyeglasses for Every Woman's Budget & Lifestyle
Ultimately, your eyeglasses should make your life easier and more comfortable, without getting in the way or breaking the bank. That's why we carry eyeglasses from so many different manufacturers and designers, ensuring a fit for every price range and lifestyle. If you're an athlete on a budget, browse some of our affordable wraparound frames for ultra-durable vision correction. If you have a bigger budget and want handcrafted frames from your favorite fashion designer's new eyewear line, we have you covered too.
Browse designer eyewear by the following brand names, among others:
From discount to designer eyewear brands, all of our women's eyeglasses in Jacksonville, FL are high-quality accessories that will elevate your look while correcting and protecting your vision. Make sure your prescription is up-to-date before picking out your next pair of flattering, fashionable frames. Call a VAL-Uvision JAX location nearest you to schedule an eye exam in Jacksonville.