Common Questions on Eye Exams, Answers from Your Jacksonville Team at VAL-Uvision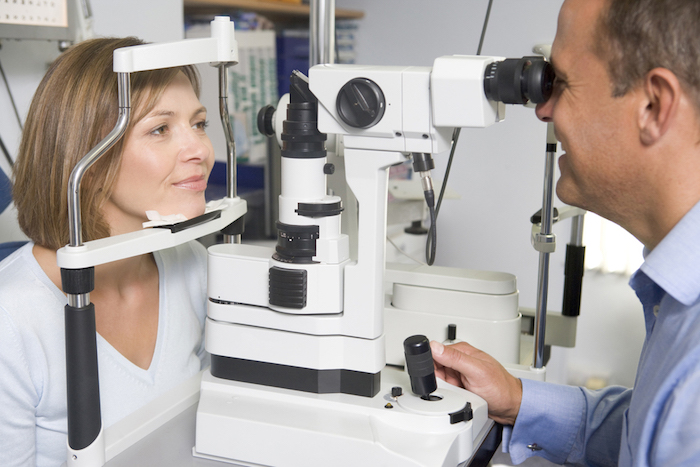 At VAL-Uvision, our team is here to answer all of your questions whenever you come in for an appointment. When you visit our Jacksonville office for eye exams near you, we highly recommend asking any questions you have so you can get answers customized to your needs. Here are some of the most common questions we receive.
Why Are Eye Exams Important?
Eye examinations are one of the best ways to learn the quality of vision you have and to monitor your eyes for health complications. What's important is to come in to see your eye doctor near you on a regular basis. This allows us to create a starting point from which we can monitor any changes in your eye health and vision quality. Even if you have healthy eyes with no vision limitations, you may still develop eye conditions and diseases later in life. The sooner these are understood, the more protection we can offer to your vision.
How Often Should I Get an Eye Exam?
You should have a vision screening at least one time a year. For those who have macular degeneration, cataracts, or diabetic retinopathy, we may recommend coming in more frequently so we can monitor your systems and care.
How Long Is an Eye Exam Appointment?
You can expect your eye appointment to last between 20 minutes and an hour or more. This depends on the type of testing you need, the day of the week (e.g., weekday vs getting an eye exam on a Sunday), etc. We recommend having your eyes dilated at least one time every other year if you are at risk of developing macular degeneration, which can make your appointment a bit longer.
What Can I Expect During My Appointment?
When you come in for your first eye appointment, our first step is to gather your medical and vision history. We'll talk to you about any symptoms or changes in your vision. And, we'll discuss any concerns you have. We'll then conduct two types of exams.
The first measures the overall quality of your vision. We'll ask you to read letters on a chart placed against a wall. We'll look at the visual quality you have in each eye. If there are any limitations to your vision, such as nearsightedness, farsightedness, or astigmatism, we'll provide a more thorough exam to determine the proper prescription for you for eyeglasses.
In addition to this testing, we also will perform several evaluations of your eye health during your first comprehensive examination. We look at the inner structure of the eye using a variety of handheld devices and optometry equipment. This is noninvasive, but it tells us more about the structure of your eyes and any concerns related to cataracts, macular degeneration, and other conditions.
Does Insurance Cover an Eye Exam?
The answer to this question is yes, in most cases. However, we do ask that you give us a call to verify the type of insurance you have. We'll be able to tell you if there is any cost to obtaining an eye exam at that point. We have an article discussing how much an eye exam without insurance costs, if vision insurance isn't something you have at the moment.
Is a Contact Lens Fitting Included as Part of the Eye Exam?
If you are interested in having a contact lens fitting, let our team know when you call to schedule an appointment. This can be a part of your vision exams if you let us know in advance. Your eye insurance will also need to be approved for this exam. Contact lens fittings involve determining the proper type of lens for your eyes and, if this is your first time wearing them, helping you learn how to place them in your eye and how to care for them.
How Much Does an Eye Exam Cost?
The cost of vision exams varies depending on the type of testing done and other factors. Insurance plays a role as well. We encourage you to call us directly to ask us for a price for your exam. We can tell you this over the phone. We have an article discussing how much an eye exam without insurance costs, if vision insurance isn't something you have at the moment.
In Jacksonville, Call Us to Inquire About Available Eye Exam Specials
When it is time for your next appointment, give our team a call. We offer a wide range of eye exam specials to help reduce the cost of your appointment in our Jacksonville office. Call us today for an eye exam in JAX!
Leave a reply